We specialize in
NEUROPATHY!

Neuropathy occurs when nerve cells, or neurons, are damaged or destroyed. This distorts the way neurons communicate with each other and with the brain.
Common Symptoms are:
• Tingling
• Numbness, especially in hands and feet.
• Sharp pain – Pins and needles
• Loss of coordination.
• Burning Sensation
• Feeling that you are wearing socks or gloves when you are not.
Can Neuropathy be treated?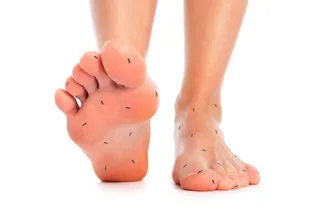 The answer is YES. The goals of our treatment are to control the condition causing the neuropathy and relieve symptoms. For that, we need to know what is causing the nerve damage and how severe the nerve damage is. Part of our neuropathy treatment includes:
* Rebuilder Therapy * Red Light Therapy * Vibe Therapy * Massage Gun Therapy * Laser Class 4 Therapy * Supplements